My little shopping find, half price now at World Market!
I absolutely adore this metal display cabinet. I have been hoping to use it in one of my client's homes and have suggested it a couple of times....just hasn't worked its way in yet, well now might be the time!
I love the industrial feel, but it would work in so many different settings; contemporary farmhouse, casual rustic, cottage chic, and of course modern…Just depends on where you place it and what purpose it assumes.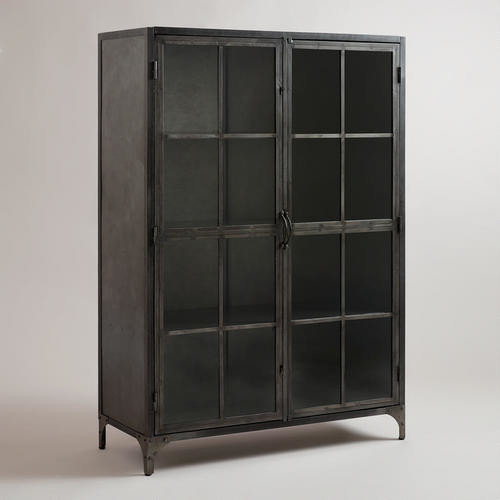 Have a gracefull shopping Wednesday!